Having some health issues?  Do you just want to increase your fruit intake?  If so, these fruit have some amazing health benefits you may want to check out. 
---
Papaya
Besides its general deliciousness, papaya is also great for your health.  Rich in antioxidants, if you're having issues with digestion, want to boost your immunity, or improve your heart health, papaya is a good choice for all of the above.
Tangerines aka Mandarin Oranges
This citrus fruit is packed with nutritional benefits.  High in vitamin C, vitamin A, potassium, and folate, tangerines can have a positive impact on the entire body from bone health to cell DNA.
Plums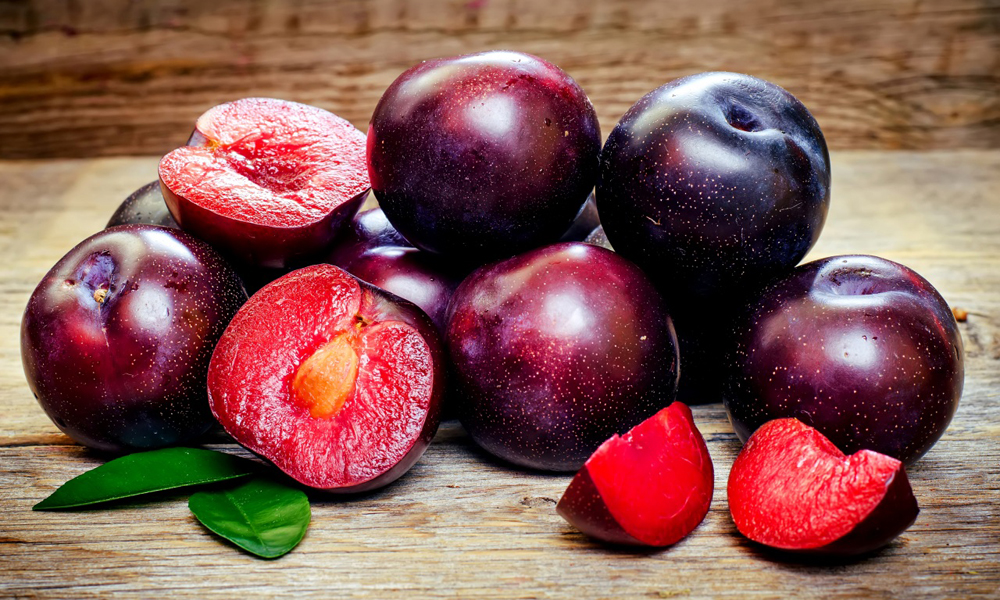 Another fruit filled with antioxidants, plums also are filled with vitamin C and phytonutrients such as lutein, cryptoxanthin, zeaxanthin, neochlorogenic, and chlorogenic acid. Plums have been used to treat obesity, prevent osteoporosis and improve cognition.  Simply put, plums are amazing.  Get your some.
Jackfruit
This fruit has been dubbed by many as the perfect substitute for meat. Jackfruit is part of the fig, mulberry, and bread tree family and is native to southwest India. Jackfruit has been known to decrease wrinkles, improve complexion, promote hair growth and prevent indigestion. Recently, jackfruit has been trending as a meat substitute, with popular recipes that compare it to fried chicken and pulled pork–without the meat.
Peaches
Peaches are rick in magnesium, zinc, phosphorous, copper, calcium, and they're also a good source of fiber.  Peaches have been reported to improve the nervous system, improve cholesterol levels, and may also aide in detoxification.
Tomatoes
Tomatoes are a major source of the antioxidant lycopene. Lycopene has been linked to the reduction of both heart disease and cancer.They're also a good source of biotin, fiber, vitamin b6 and phosphorous.